Case studies – Your growth is our success
Accreditations & Accolades

Not to show-off but certainly it feels great to achieve milestones when our clients achieve the same with us.
Are you ready to increase your customer engagement?
With over 4 billion Apple and Android active users worldwide, going 'Mobile' is not just an option for any business today. Mobile Apps have the Potential to Bring you Real Business, real growth – become agile, lean and more cost effective through digital strategies improving efficiency to revenues, staff interaction to customer loyalty.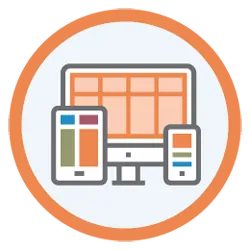 An Inbound Optimized Website helps you Go from Zero to Concept within days, enabling a test-and-learn approach that highlights your brand philosophies and eventually leveraging your online presence. It starts with giving you clarity on your ideal prospects, how they perceive you, find you and eventually interact with you.
We want your success story added here
Clients we have worked with
People

that make the magic happen
What you really need to know is: Your app MUST use the iOS 13 SDK by April 2020. Apps developed (new or existing ones) that use an OLDER SDK will NOT be accepted from that point onwards. Apps need to support all-screen design of iPhone XS Max or later. So the...